4 tags
3 tags
5 tags
"It's a Native American princess who..
…controls invisible forest animals." Oh Tim Gutterson. You have 3 minutes of screen time every other episode and yet you continue to steal my heart (and scenes) with your sarcasm, loyalty and sharp shooting, badass ways. And I don't even like guns. Jacob Pitts is a marvel.
6 tags
3 tags
3 tags
2 tags
1 tag
2 tags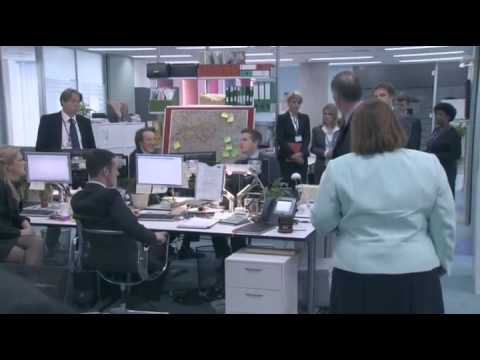 4 tags
Fandom is an online highschool
When I was in school I had this friend who was a classic 'Little Miss Contrary'. If people really enjoyed something, she would take up the opposite view, regardless of whether or not she had watched the film/read the book/listened to the song. And she would make sure she was on her tiny little soapbox when she did it. To her it was a statement of her uniqueness; to the rest of us it...
dancingdogsandbears: Read More This. There is a lot of good stuff in this fandom, but in terms of how the people within it treat each other? Shithead central. It's got a really odd victim blaming culture going on as well, where a minority of the fandom see's fit to make shit up and bully the other side, whilst at the same time crying: 'oh my god you're ruining the...
Don't forget to VOTE FOR DESTIEL →
destielcanoninmymind:
Saucery: Wait. →
saucefactory: You know what? Stiles really did see Derek in-between meeting Lydia and driving her to the scene of the battle. And it's not just because his bruise was mysteriously healed (werewolf healing powers! Werespit! Licking!), which subtextually implies that Stiles had contact with a werewolf prior to… Werewolves can't heal other people/animals though? They can lessen...
3 tags
Derek is the original sad panda
I'm currently watching Teen Wolf at UK pace (season 2, episode 4) and my god, the life of Derek Hale is a miserable one. So miserable in fact that when Stiles (best human being in the history of ever), jumps into a swimming pool to save him from drowning (and keeps him afloat for hours) Derek thinks the only reason he did so, was because Derek was the only one capable of fighting the man...
Suits Exclusive Clip: In Case You Were Wondering,... →
gmacht: (click the title to see the video… you have to!) Who is this person and what has she done with Donna?! It's like watching a pod person. So long Awesome Donna who would never have destroyed memo's, hello irrational drama queen.
3 tags
3 tags
4 tags
4 tags
2 tags
2 tags
3 tags
1 tag
1 tag
1 tag
1 tag
5 tags
5 tags
3 tags
"A life, Jimmy. You know what that is? It's the shit that happens while you're..."
– Lester Freamon via The Wire (via bennesvig)
7 tags
2 tags
4 tags
3 tags
3 tags
5 tags